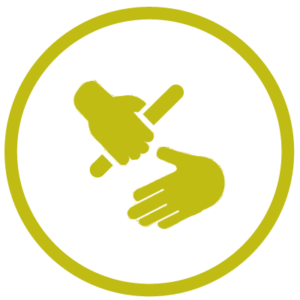 Resolving company succession, supporting heirs
Advisory on German and international succession law – so that you are ready
Are you the owner or a shareholder of a company and do you have the intention to make timely legal arrangements for your succession? Do you own assets at home and abroad and need to make a will? Or take care of a matter of international succession? We are right here to help you. We have been supporting clients, most notably from the Nordic countries, with the arrangement of transnational succession matters for 25 years. This includes support for heirs from Denmark, Sweden and Norway as well as from other countries with claims in Germany, assistance with the execution of wills and succession arrangements in cases of corporate cross-ownership and inter-linkage across several countries.
This is how we can specifically assist you – three cases in point for our service in the field of corporate succession and succession law
Are you from another country and have you received an inheritance in Germany or do you need support with the settlement of an estate?
We will comprehensively advise you on international and German succession law and assist you to make claims related to inheritances in Germany. We also support foreign court executors. Likewise, we support clients who entrust us with the liquidation of an estate in Germany and take on all legal tasks in connection therewith.
Would you like to make your will about your assets in Germany and in the Nordic countries in a legally secure way?
We arrange your will across borders and clarify jurisdiction on your behalf. Based on our long-standing experience we are aware of the relevant differences between German, Danish, Swedish and Norwegian statutory provisions on succession. If necessary, we can quickly involve Nordic lawyers who are part of our international network. Tax-related issues will also be taken care of: In Germany, inheritance tax may be levied under certain circumstances.
Would you like to arrange succession in your German company in a timely manner?
We will find the best possible solution, tailored to you, and draft the clauses and contracts required to reach that end – including the transfer of shares by way of inheritance as well as succession of the whole company. To that end we cooperate with notaries public who will notarise the respective contracts directly.
We can advise you on corporate succession and in cases of inheritance especially in these fields:
Advisory in cases of international succession law with ties to the Nordic countries
Arrangement of will and execution thereof in cross-border cases
Arrangement of succession in your company
Tax law advice concerning inheritance law
Would you like to arrange corporate succession or are you a heir looking for a lawyer?
Your contacts at Tyskret Sagawe & Klages are: