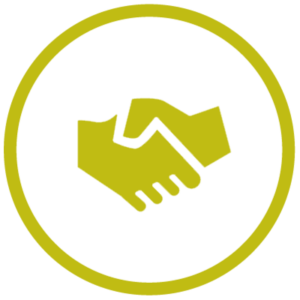 Arranging contracts
German contract law for all corporate sectors
Are you looking for a lawyer who specialises in the field of contract law in Germany? We draft and revise for you German contracts for all corporate sectors – from drawing up simple rental or employment contracts to general terms of service and the drafting of complex contracts on investments and transactions. Our office specialises in clients from the Nordic countries and beyond. We offer you more than 25 years of expertise in advising international enterprises.
This is how we specifically assist you – three cases in point for our service regarding arrangement of contracts
Would you like to conclude a contract with a German customer – e.g., for the supply of office furniture?
We advise you on the contractual particulars and safeguard your interest in the best possible way: in case your customer does not intend or is not able to make payment for the goods and to prevent any other disputes between you and your customer.
You would like to hire an external managing director for your German subsidiary?
We advise you on any pitfalls associated with possible contract details and implement your ideas into the contract design.
Would you like to contract services for your enterprise in Germany?
We review the contract offers of potential partners for you, point out possible risks and help you to minimise them.
We advise you on contractual arrangements in Germany especially in these fields:
Arrangement of general business terms
Statutory provisions on contracts for work and services, building contracts, contracts on the establishment of plants, service contracts
Employment contracts
Distribution contracts (sales agency and authorised dealership contracts)
Sales law, contracts for labour and materials, especially UN sales law/international sale of goods (CISG) and cross-border affairs
Do you need support with arranging contracts?
Your contacts at Tyskret Sagawe & Klages are: