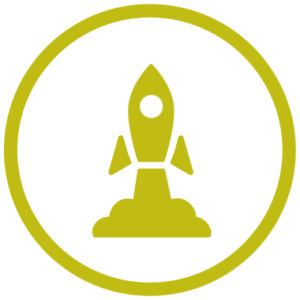 Starting up and developing a business in Germany
Legal advisory on corporate formation in Germany
We have been assisting Nordic and international enterprises since 1992 with starting up and developing companies on the German market. The scope of our activities encompasses advisory regarding the best legal form, drafting of all documents and contracts necessary for the formation of the company such as the Articles of Incorporation and contracts of managing directors as well as subsequent legal support.
This is what we can specifically do for you – three cases in point for our services regarding business foundation in Germany
Would you like to know which legal forms exist in Germany? And which one fits your branch office or subsidiary in Germany?
We can explain the differences between the various corporate legal forms in Germany and will assess which legal form fits your case. We can prepare the formation of your business, draw up contracts for your managing directors and staff and assist with all formal requirements and issues.
Are you the owner of a German GmbH and do you need legal advice on pending changes?
For instance, we can help you to facilitate the entry of new investors into your cooperation, to transfer the registered office of your corporation to another place and advise you on adjustments to the Articles of Incorporation and to existing contracts. In case you wish to terminate your involvement with a corporation, we shall assist you with advisory and support.
Are you planning to establish a German company for a project in the fields of renewable energies?
We have long-standing experience in this field and will, at your request, take on the entire formal launching process including preliminary assessment and final legal advisory.
In particular, we advise you on the foundation of a company in Germany in these areas:
Market entry in Germany
Corporate transactions/mergers and acquisitions (M&A)
Advisory on legal form and company formation
Preparation of and support for shareholder meetings
Drafting of managing director contracts
Advisory with respect to corporate law: e.g., shareholder resolutions, change of registered office, adjustments to the Articles of Incorporation
Advisory to the management
Intellectual property rights and trademark law
Do you wish to establish a business in Germany?
Your contacts at Tyskret Sagawe & Klages are: