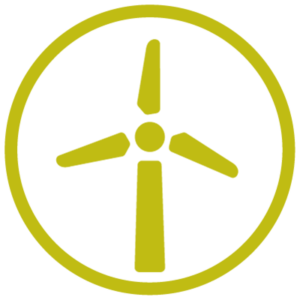 Investing in and developing renewable energies
Legal advice on your energy-related projects
We will assist you with making secure and successful renewable energies-related investments in Germany. Our lawyers are your experts for all legal issues concerning investments in and the development of wind power, photovoltaic and biomass plants. We specialize in advising clients from Denmark, Norway and Sweden. It goes without saying that we also assist German and international clients in these matters.
16 years of experience with legal advice on investments in renewables
In the last 16 years we have been supporting our clients with more than 1,500 megawatts worth of wind power and with photovoltaic projects of more than 800 megawatts cumulative capacity. In order to keep up with changes in legislation and technology we are a member of the German wind power industry organisation "Bundesverband Windenergie e.V.", where we serve as members of the legal advisory board. Moreover, our partner Dr. Axel B. Röpke holds the position of chairman for Hamburg of BWE e.V. In addition to that, the great expertise of our co-founder Christian Sagawe makes him a well-received speaker at branch events, e.g. at Danmarks Vindmølleforening.
This is how we can specifically assist you – three cases in point for our service regarding renewable energies
As an international enterprise, are you planning to invest in a German wind farm?
We offer you legal guidance throughout the entire project – from preliminary checks to contracts of purchase and supervision of the operating phase. Moreover, we will make sure that your project meets the legal financing criteria of your bank. If necessary, we shall assist you with founding an operating company or, in the case of a complete acquisition, manage the entire purchase.
Would you like to profit from the highest possible feed-in tariffs for your energy project?
We are experts for the so-called "EEG-law", the German Renewable Energies Act, a body of law that sets the framework for renewables in Germany (Erneuerbare-Energien-Gesetz). On your behalf we will make sure that you do not miss out on all the subsidies and development funds available to you.
As a bank, are you planning to finance a project in the area of renewable energies?
We draft loan agreements and assist you from a legal perspective with securing your loan in the best possible way. If it should become necessary against the odds, we will help you to utilise your collateral and to legally enforce your claims.
Most notably, we can provide advisory in the field of renewable energies on these focus areas:
Advice to investors in the areas wind energy, photovoltaics and biomass

Corporate law (formation, establishment phase)
Corporate transactions/Mergers & Acquisitions (M&A)
Acquisition and sale of projects, either as an asset deal or a share deal
Support with project development
Advisory on the German Renewable Energies Act (Erneuerbare-Energien-Gesetz, EEG)
Lease contracts, property-related aspects, land register law
Services contract law and sales contract law, e.g., Acquisition of wind energy, photovoltaic and biogas plants
Legal advisory on financing issues

Advisory for banks and financial institutions:

Loan agreements
Collateral
In rem collateral
Liquidation of collateral

Post-transaction litigation
Do you wish to invest in renewable energies in Germany or develop projects in this area?
Your contacts at Tyskret Sagawe & Klages are: