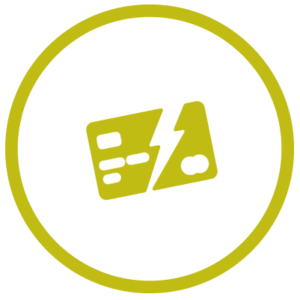 Receivables management and insolvency
Receivables management and legal advisory in the event of an insolvency
We assist Nordic and international clients to enforce their claims in Germany. In case of the insolvency of a German client or partner we can assist you with the registration of receivables defaults and with fending off any action of voidance by the liquidator. Moreover, we give advice to our clients and to insolvency liquidators on issues related to filing for bankruptcy or to claims arising from the remaining assets of the insolvent corporation against third parties. As German lawyers with a special attention to Danish, Swedish and Norwegian clients we can offer you years of experience in cross-border legal affairs.
This is how we can specifically assist you – three cases in point for our service in the field of receivables management and insolvency.
The insolvency liquidator of your German client is approaching you with a claim for reimbursement of payments made to you years ago?
Germany has very long contestation periods, in some cases up to 10 years. We assess the validity of any repayment claims and help you to fend off any claims or actions of voidance by German insolvency liquidators. More often than not, out of court settlements can be reached which may be advantageous. This, however, does not always make sense as international insolvency law sometimes provides protection for creditors that reaches further than the national rules. Under no circumstances should you ever settle the alleged claims unexamined.
Are you an insolvency liquidator from Denmark, Sweden or Norway and want to enforce an action of voidance or any other claim against a German debtor?
We pursue actions of voidance in German courts on your behalf. Our long-standing experience with cross-border insolvency cases is of great value. We can also assist you with all domestic Nordic insolvency cases that involve German law.
Your claims against German customers have not been settled?
We help you to enforce these claims systematically and efficiently in Germany. We assess your claims from a legal perspective, demand payment from your debtors and, if necessary, legally assert your claims in court. We will always be devoted to achieving the best possible economic outcome for you and will also clearly communicate if an assertion would not be economically viable in any given case.
On receivables management and insolvency law we advise you especially in the following fields:
Support with the systematic and efficient enforcement of claims in Germany (e.g., dunning action, lawsuit)
Representation of creditors in insolvency proceedings, including fending off actions of voidance
Challenges of insolvency in cases with international aspects
Advisory for foreign insolvency liquidators in cases in connection with domestic estates
Assertion of preferential rights and reservations of title
Advisory to managing directors and shareholders concerning issues of insolvency law
Do you have to enforce claims in Germany or to fend off claims against you?
Your contacts at Tyskret Sagawe & Klages are: