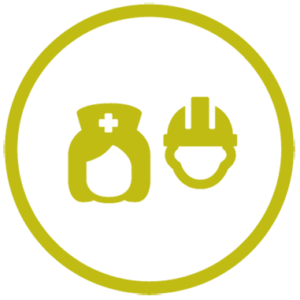 Employing staff in Germany
Labour law in Germany: Services for your Human Resources department
Are you looking for legal advisory on German labour law? Are you employing staff in Germany or would you like to hire new colleagues? We advise you on all issues regarding German labour law – from drawing-up employment contracts to advisory to your HR department and support for your company in case of redundancies. Since we are geared towards companies from Denmark, Sweden and Norway we are aware of the differences between the legal framework of labour in Germany and the respective regulations in Nordic countries. Nordic corporate culture and German labour law – we have been bringing them together for 25 years.
This is how we can specifically assist you – three cases in point how we can support you from a legal perspective in matters of employment
Would you like to hire new staff in Germany?
We advise you already in the run-up on which standard employment contract fits your business and also the positions to be filled. We make you aware of the regulations that need to be taken into account in Germany, point out existing collective wage regulations and develop blueprint contracts for your company that we can then adapt to fit any respective individual case.
Would you like to restructure your company?
We offer you advisory on all issues regarding labour law that arise in relation with your restructuring measure, for instance on your options to change the registered office of your company or the drawing up and implementation of social compensation plans.
Do you have to make staff in Germany redundant?
Unfortunately, layoffs often lead to disputes: in such a case, we assist you with layoffs and, if necessary, represent your company's claims in court. The same applies to cases of protection against dismissal and further claims employees are trying to enforce against you by way of litigation. With employment contracts that have been tailor-made to fit your company, however, we try to rule out the occurrence of such cases in the first place.
We offer advisory on employment-related issues particularly in these areas:
Design of employment contracts
Collective employment law, for instance in the case of corporate restructuring measures
Dismissals and cases of protection against dismissal
Support with out-of-court settlements of employment-related disputes
Are you looking for legal advisory on the employment of staff in Germany?
Your contacts at Tyskret Sagawe & Klages are: