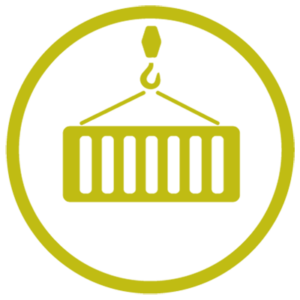 Export & import
Legal advisory on the import of goods to Germany
For more than 25 years, we have been advising our Nordic and international clients on the exchange of goods and services with Germany. Our office specialises in the peculiar differences between Germany, Denmark, Norway and Sweden but we also have significant experience with businesses from other countries. We support our clients with all questions of the cross-border transport of goods and the transnational rendering of services – from a simple sales contract up to sorting out complicated and unusual legal circumstances.
This is how we can specifically support you – three cases in point for our services regarding exports to Germany
Your clients have failed to settle their accounts?
As a first step, we will contact your debtors. More often than not we can reach settlements out of court to the advantage of our clients– without a lengthy and costly court case. If your debtor does not comply we will enforce your claim in court.
Have you received a warning letter from one of your competitors, for instance because of an alleged infringement against their trademark or design rights?
We can help you or your clients to clarify the situation and we will make sure that you know your legal options. If the claim is unsubstantiated, we will help you to fend it off.
To be on the safe side, do you wish to hedge against the risk of non-payment by your client?
We help you to protect your property rights arising from the delivery of goods and other exports to Germany, insolvency-proof and in the best possible way – at least for as long as it takes for your customer to settle the purchase price in full.
In particular, we provide advice on your exports to Germany in the following areas:
Transnational legal affairs
Contract arrangement in cross-border cases
Sales law, contracts for labour and materials, especially UN sales law/international sale of goods (CISG) and transnational circumstances
Distribution law (agency agreements, distributor agreements, franchise)
Procurement law
Competition regulations
Intellectual property rights and trademark law
Legal disputes with suppliers and customers
Do you wish to export goods or services onto the German market?
Your contacts at Tyskret Sagawe & Klages are: